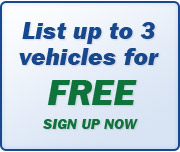 BC Auto offers private used car, truck and motorcycle listings in BC. Automotive Dealer options available
Find what you are looking for in a free, simple to use environment.
Regions include:
Vancouver Island, Lower Mainland, Interior, Northern BC, Kootenays, Rockies
Cities:
Vancouver, Victoria, Nanaimo, Prince George, Courtenay, Kelowna, Coquitlam, Surrey, Richmond, Chilliwack, Abbotsford, Ladysmith, Duncan, Comox, Princeton, Vernon, Kamloops, Williams Lake...
All Makes and Models
- Ford, Chevrolet, Toyota, GMC, Honda, Yamaha, Mazda, Acura, Jeep, Volkswagen, Land Rover, Jaguar, Porche, Suzuki, BMW, Infiniti, Pontiac, Ferrari, Audi, Chrysler, Aerolite, Bigfoot, Bayliner, Bombardier, Polaris, Mercedes-Benz...